Share This
Member Specials
This month's savings on merchandise, food, and more.
Renew Online
Renew your Zoo Membership online, and don't miss a day of membership benefits!
Not a Member?
Become one and join our pride!
Upcoming Events
June 18 through September 4
Nighttime Zoo presented by your San Diego County Toyota Dealers, at the Zoo
June 24 through August 13
Summer Safari presented by your San Diego County Toyota Dealers, at the Safari Park
June 24
Brewmaster Dinner at the Safari Park, featuring Port Brewing Co.
Penguin "Top 10"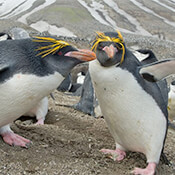 As first on the bill at Conrad Prebys Africa Rocks, African penguins are a hard act to follow. With their debut just days away (they go on July 1), it's time to get to know these black-and-white-and-cute-all-over winsome waddlers. Check out "10 Things You Might Not Know About Penguins" to make sure you're ready to "Rock!"
Join Us to Celebrate
World Giraffe Day at the Zoo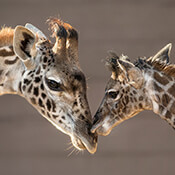 Love giraffes? Then you'll want to be at the San Diego Zoo on Wednesday, June 21, 2017 for World Giraffe Day! We'll be paying tribute to these iconic African animals from 9 a.m. to 3 p.m., with a full day of giraffe-themed activities for the tall and the small. Get your face painted like a giraffe, participate in creating a giraffe mural, and join Dr. Zoolittle on a wacky giraffe-tracking escapade. Meet and have your photo taken with the larger-than-life giraffe puppets, and have a chance to feed our giraffes at 11 a.m. and 3 p.m. Discover what's a tall tale and what's the truth about giraffes, during giraffe keeper talks at 9:45 a.m. and 12:45 p.m., and talks with a giraffe conservation researcher at 10:45 a.m. and 2:45 p.m. You can even take a behind-the-scenes tour of the Giraffe Barn between 10 a.m. and 2 p.m. Come join us at the Zoo to immerse yourself in the world of the "towers of the savanna."
Go "On Tour" with Africa Rocks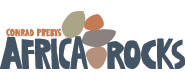 Hello, San Diego! The Zoo's Conrad Prebys Africa Rocks starts its tour July 1, spotlighting the amazing biodiversity found in the African region, with unusual and striking animals ready for their rise to fame. First up on the bill, Cape Fynbos and the African Penguins kick off the star-studded lineup. Come get starstruck!
Summer Fun Is Coming to the Zoo and Safari Park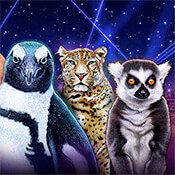 With summer right around the corner, it's not too soon to start planning your adventures. From June 18 through September 4, you can "rock and roar" at Nighttime Zoo presented by your San Diego County Toyota Dealers, as we celebrate our soon-to-open Conrad Prebys Africa Rocks with live music, fun family activities, African-themed entertainment, surprise encounters, and a larger-than-life animal puppet procession. And don't miss "Happy Happens" at Albert's Restaurant, from 3 to 5 p.m. June 18 through September 4, which offers specialty cocktails, select wines or beers, and appetizers from the $6 and $7 menu.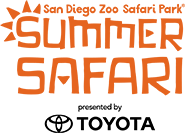 The San Diego Zoo Safari Park's Summer Safari presented by your San Diego County Toyota Dealers June 24 through August 13, will explore a world of exciting entertainment from locales around the globe, including Africa, Thailand, India, the Pacific Islands, and Mexico. A smorgasbord of shows throughout the afternoon offer fun and entertainment, with something for everyone. Bollywood-style dancers will have everyone moving to fun, bouncy rhythms. Enjoy acrobatic feats, rhythmic drumming, colorful music and dance, a flag-filled world-themed show, and much more!
Brewmaster Dinner at the Safari Park

On June 24 in Mombasa Pavilion, enjoy a fun visit with our animal ambassadors at 5:30 p.m., then join us for a delicious, four-course gourmet meal specially prepared by Chef Joshua Mireles to accompany beers from Port Brewing Co. A representative from Port Brewing Co. will be on hand to present the selected beers with each course. Cost is $92 per person, plus tax and parking. Nonmembers add Safari Park admission. Must be 21 years of age or older to attend.
Go Wild with ZOONOOZ Online!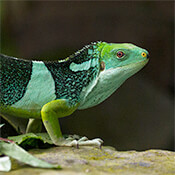 Throughout this month, ZOONOOZ Online magazine introduces you to Fiji iguanas, gets up close and personal with geladas, takes a long look at what's cool about giraffes, and explores the world of Somali wild asses. ZOONOOZ Online is mobile friendly, and all you need is a web browser. Check it out!