| | |
| --- | --- |
| [뉴스] Simplify3D 4.1: Bug Fixes, Better Algorithms & Multi-Material Options • Cool & Useful Things to Print this November • Top Prusa MK3 Upgrades | |
조회 : 6
Check out the latest and greatest news, reviews, projects and more, hot off the press from All3DP.
Here are the top 3D printing headlines this week.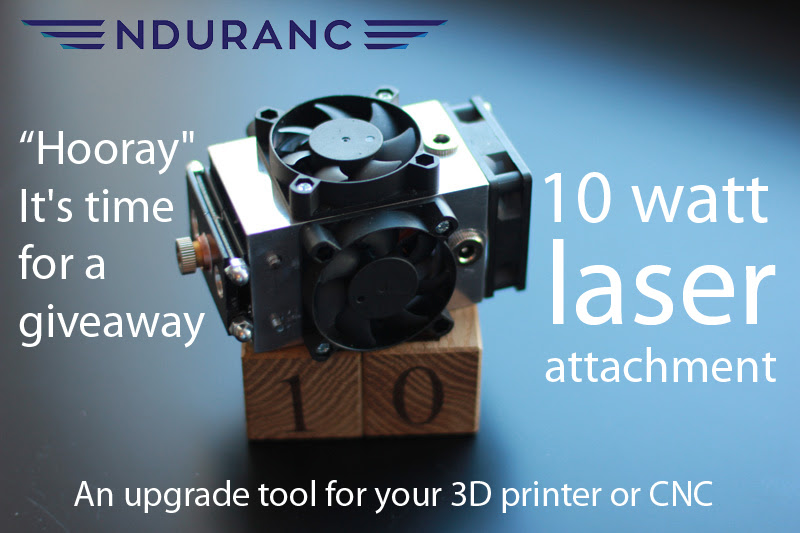 Endurance is announcing a new giveaway, which ends on November 18th, 2018. Apply today! Read more
here
.
November 07, 2018 by All3DP

The Snapmaker, a super-compact 3-in-1 3D printer, laser-engraver, and CNC carver, is our fall 2018 pick for the "Best Budget All-In-One 3D Printer". Check out our review to find out why it offers the best value for money.
November 07, 2018 by Sponsored Content

The 3D model repository Cults3D has grown immensely as of late, now welcoming over 300,000 users onto its expansive platform. All3DP talked with Cults co-founder Hugo Fromont to discuss the new milestone, future goals, and what separates them from competitors like Thingiverse and MyMiniFactory.
November 07, 2018 by Leo Gregurić

Mostly used as a rapid prototyping tool, 3D printing has been present in the automotive industry for quite some time. Now, whole cars are being 3D printed. Here are 10 of the coolest cars that are 3D printed or contain 3D printed parts.
November 07, 2018 by Josh Snider

Desktop Metal's Production System is likely the fastest and most interesting industrial metal 3D printer around. Let's review its specs and its actual price.
November 06, 2018 by Matthew Mensley

Simplify3D has just released the latest version of its premium 3D model slicing software. Improvements come in toolpath optimization, file size generation plus usability support for six-material extrusion and individualized processes across multiple parts.
November 06, 2018 by Hanna Watkin

Clean2Antartica is a "playful" project started by Edwin and Liesbeth ter Velde which will see them drive a 3D printed truck from Antartica's base camp to the South Pole.
November 06, 2018 by Farai Mashambanhaka

Need help with choosing a good, free CAD tool? We present the best free CAD software for 3D printing, highlighting which platforms are best for beginner, intermediate and advanced users.
November 06, 2018 by Hironori Kondo

If you're running FDM 3D printers, you'll likely need to dry out your filament from time to time. Here, we've broken down what filament dryers are and the purchase options available.
November 05, 2018 by Bulent Yusuf

Bored of pointless 3D printer projects? Out of 3D printing ideas? Check out our November 2018 list of cool things to 3D print which are actually useful.
November 05, 2018 by Matthew Mensley

Users of SLA 3D printers have a robust new solution for their print preparation needs; updated to 2.0, Peopoly's Asura now features built-in slicing and distortion adjustment for precision prints.
November 05, 2018 by All3DP

For the next 4 hours, Amazon.com is offering the Anycubic Upgraded Full Metal i3 Mega 3D Printer for 15% off. Better act fast!
November 05, 2018 by Hanna Watkin

On Sunday at Ottawa City Hall, a world premiere occurred: An ensemble playing only 3D printed instruments performed traditional chamber music. The all-female ensemble is called 3D String Theory.
November 05, 2018 by All3DP

For the next 3 hours you can get the ANYCUBIC Photon UV LCD 3D Printer for 15% off. Better hurry!
November 05, 2018 by Tian Ooi

Meshmixer is a small but powerful tool for 3D printing, including generating supports for printable models. Find out all you need to know about Meshmixer supports in this mini-tutorial.
November 05, 2018 by Hironori Kondo

There's always better, even for the best. Take your printing to the next level with these Prusa i3 MK3 upgrades.